Bigleaf Cloud-first SD-WAN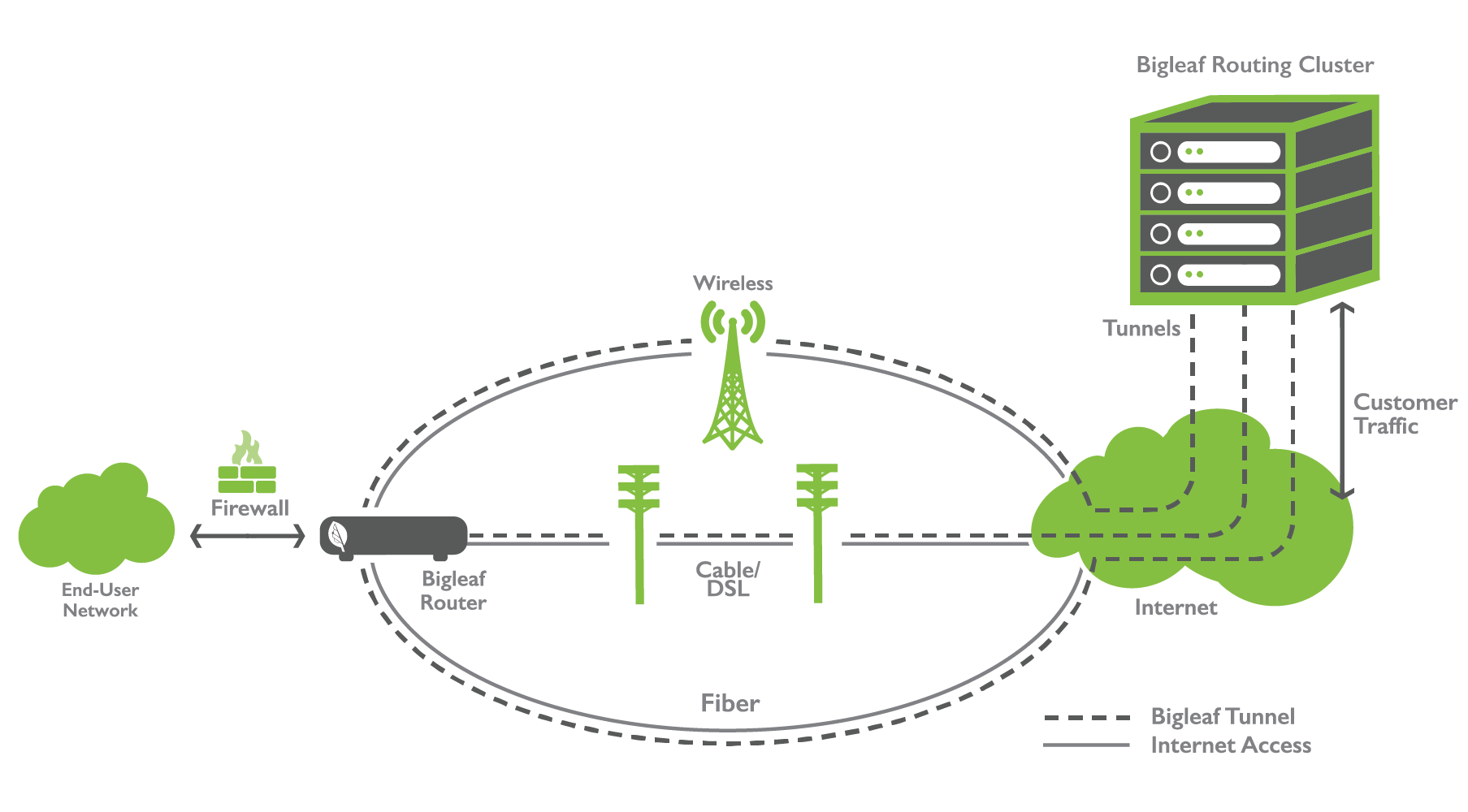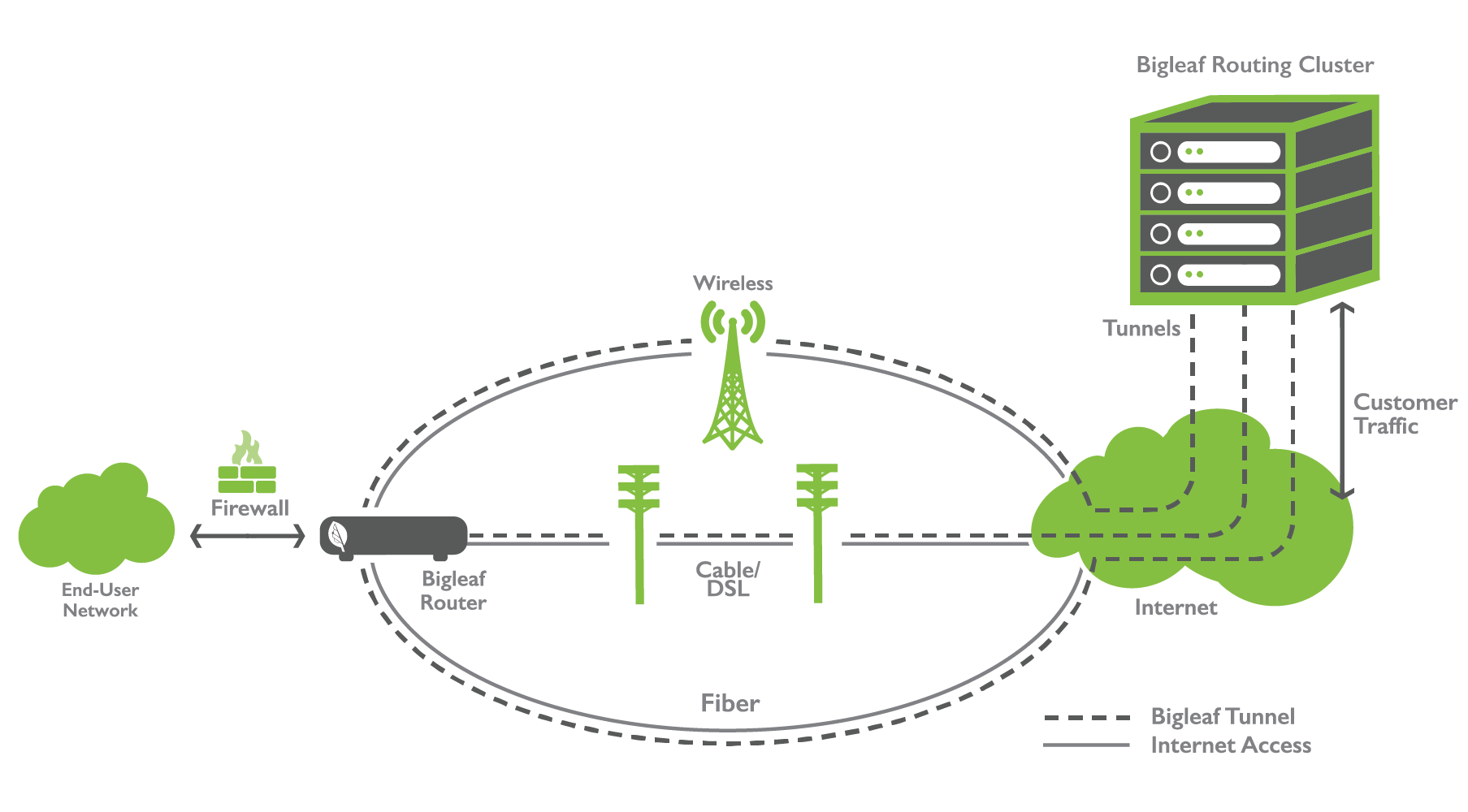 Bigleaf Cloud-first SD-WAN
Bigleaf Cloud-first SD-WAN is the next generation of Internet optimization – based on the natural redundancy found in leaf veins. We connect you through our plug-and-play router in your office, to our gateway clusters in the Cloud, providing end-to-end visibility and control.
Our Software Defined Wide Area Network (SD-WAN) technology ensures that your business-critical applications are prioritized across your Internet connections, and that all traffic flows are routed over the best connection in real-time.
What you get:
VoIP Protection
Monitoring & Alerts
VPN Enhancement
Plug-n-Play Install
SaaS Performance
24x7 Support
Savings
SLA-Backed
*Service only available at qualified locations. Pricing and terms subject to change.